Automatisierte Schaden­meldung 2.0: Strukturierte Daten für das Backoffice & 'Simplify for the customer'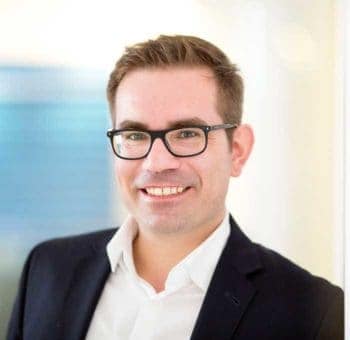 Viele Versicherungen bieten Online-Kanäle zur Schadensmeldung. Die sind für Kunden aber oftmals wenig attraktiv, weil sie einen hohen Aufwand erfordern. So müssen sich die Nutzer für die Freischaltung oft authentifizieren und dazu ein PostIdent-Verfahren durchlaufen. Um Backend-Prozesse automatisieren zu können, muss der Versicherer den Kunden dazu bringen, digital mit ihm zu kommunizieren.  Schadensmeldungen müssen für den User möglichst einfach und komfortabel sein. Das Moto lautet: 'Simplify for the customer'. PPI beschreibt sein neues System, wie es BD24, Berlin Direkt und die HanseMerkur bereits einsetzen.
von Sascha Däsler, Senior Manager PPI
W
ie sieht der 'Simplify for the customer'-Ansatz aus? Der Kunde kann seine Schadensmeldung ohne Authentifizierung vollständig online durchführen. Das intuitive Tool führt ihn durch den kompletten Meldeprozess, sodass nur noch in Einzelfällen Rückfragen durch Sachbearbeiter notwendig sind. Belege können direkt hochgeladen werden. Der Kunde kann zudem den Prozess unterbrechen – etwa um Unterlagen wie Atteste zu besorgen – und dann später nahtlos wieder einsteigen. Versicherungskunden erhalten so ein Optimum an Convenience.
Für die Versicherungen entsteht zugleich Einsparpotenzial im Schadensmanagement. Denn je höher der Anteil der Kunden ist, die Schäden online melden, desto effizienter lassen sich automatisierte Prozesse nutzen."
Prozessbeschleunigung in der Praxis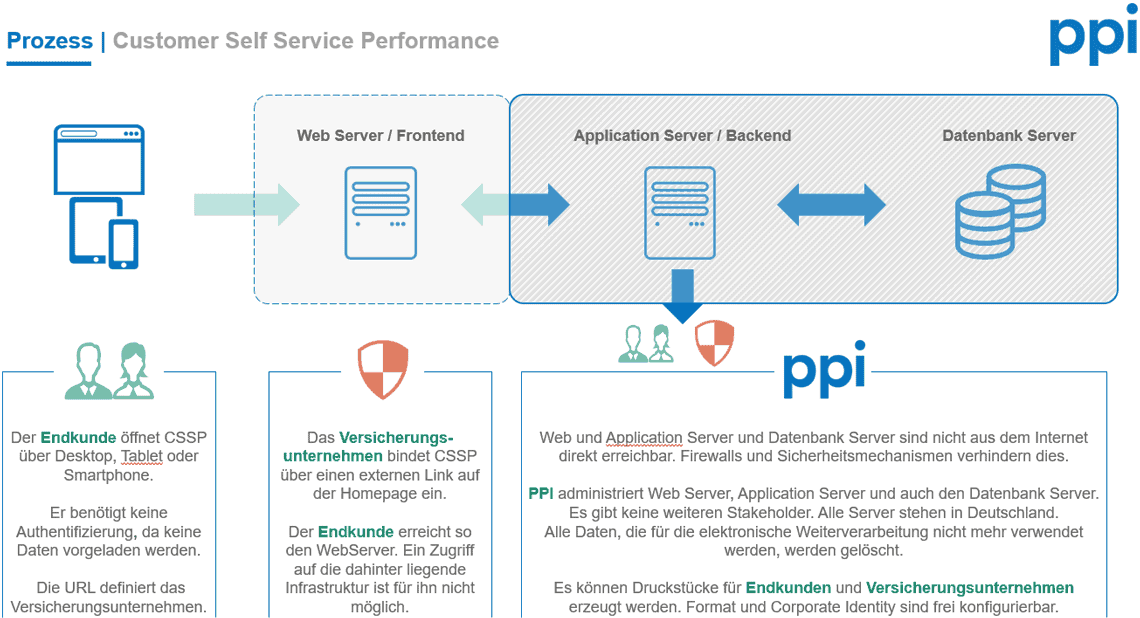 Digitale Kundenschnittstellen machen nur Sinn, wenn sie auch wirklich die Vorteile des Internets aktivieren. Das heißt, sie müssen schnell, direkt und immer verfügbar sein. Das ist noch kein Standard: Bislang sind lediglich 16 Prozent der Prozesse in Sach-, Haftpflicht-, Unfall- und Rechtsschutzversicherungen vollständig digitalisiert, so eine Erhebung des Gesamtverbandes der Deutschen Versicherungswirtschaft.
Vor diesem Hintergrund treiben BD24 Berlin Direkt und die HanseMerkur Reiseversicherung auch mit dem Einsatz von Customer Self Service Performance (CSSP) die Digitalisierung in ihren Häusern voran. "Damit bieten wir unseren Kunden eine Plattform, die heutigen Kundenerfordernissen nach digitaler, selbstbestimmter und mobiler Nutzung gerecht wird", sagt Dr. Mirko Kühne, Vorstand der BD24. Zum verbesserten Kundenservice addieren sich weitere Vorteile wie effizientere Prozesse und bis zu 75 Prozent schnellere Durchlaufzeiten im Schadensmanagement.
Die Software ist eine vollständige Eigenentwicklung der PPI und wird auf in Deutschland stehenden Servern gehostet und entspricht in ihrer Datenhaltung allen Vorgaben der DSGVO. Dazu gehören der Grundsatz der (zweckbezogenen) Datenminimierung ebenso wie die mehrfache Absicherung durch Firewalls und die Widerstandsfähigkeit gegen gängige Angriffsszenarien wie Cross-Site Scripting oder SQL-Injections.
Im Fall CSSP funktioniert die Lösung nicht nur als digitale Schnittstelle. Sie eignet sich auch für Geschäftsvorfälle, die auf strukturierte Daten angewiesen sind. Neben einem Betrieb als Standalone-Lösung ist auch eine Implementierung möglich, ergänzend zu bestehenden Portalen des Versicherers. Für den Endkunden ist dies unsichtbar, wenn die Webanwendung an das Corporate Design angepasst ist. Ohne diese Anpassung bringt CSSP schon von Haus aus eine Auswahl an unterschiedlichen Seitendesigns mit. Neben einer Standardauswahl lassen sich die Services auch in einer fluiden Ansicht anzeigen.
Schadensmeldung-Design nach Schema Flexibilität
Die Entwickler haben ein durchgängig uniformes Vorgehen gewählt, um diese Vorteile zu realisieren. Uniform bezieht sich dabei auf die einheitliche Steuerung durch kontextabhängige Konfigurationen. Dies gilt für die Datenstruktur im Backend, die Anzeigetexte und die Validierung – sowohl im Browser als auch vor der Datenübernahme in die Datenbank.
Dieses einheitliche Schema wenden die Programmierer auf alle Prozesse, Produkte und Services an. Das reicht von der Erstellung der Benutzeroberfläche (GUI) über die Kundendruckstücke, die am Prozessende auf Wunsch erzeugt werden können, bis zur Datenübergabe zur Weiterverarbeitung."
Diese Architektur sorgt für einen minimalen Pflegeaufwand. So kann ein Administrator Konfigurationen an zentraler Stelle anpassen. Eine Extraprogrammierung ist nicht erforderlich. Zudem gibt es keine Hindernisse wenn Versicherungsprodukte sich ändern. Abweichungen in Bezug auf die Schadensmeldung können sehr schnell umgesetzt werden, Anpassungen über den kompletten laufenden Bestand sind ohne weiteres möglich. Der Designansatz sorgt auch für eine einfache und schnelle Integration von neuen Produkten, kompletten Services oder weiteren Anzeigesprachen. Nicht zuletzt sorgt der uniforme Ansatz für eine schnelle Produktinnovation der Lösung selber.
Mit CSSP können Versicherer einen wichtigen Schritt in Richtung Dunkelverarbeitung des Schadensmanagements gehen.aj