STRATEGIE
13. Februar 2017
Die Rolle der Bankfiliale in der digitalen Ära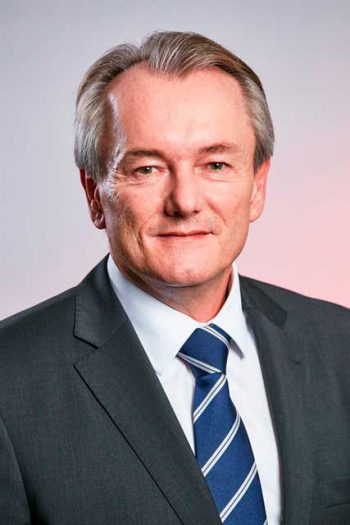 Wenn von der Digitalisierung im Finanzsektor die Rede ist, wird oftmals vorschnell das Ende des Filialzeitalters prophezeit. Dabei wollen neun von zehn Bankkunden auf Filialservice nicht verzichten, ergibt die Studie "Bankberatung der Zukunft" von Sopra Steria Consulting. Das bedeutet: Die Verzahnung beider Welten ist oberste Aufgabe für die Institute. Gleichzeitig wird das Gesicht der Bankfiliale immer digitaler.
von Stefan Lamprecht, Division Director Banking bei Sopra Steria Consulting
D
ie deutsche Kreditwirtschaft drückt derzeit kräftig aufs Digitalisierungstempo. In den Banken findet gegenwärtig eine regelrechte Rochade statt: Alles, was der Kunde per Tablet oder Smartphone effizienter und bequemer erledigen kann, wird künftig auf digitale Kanäle verlagert. Die Digitalisierung sollte allerdings nicht in weniger Betreuung münden.
Für 97 Prozent der Deutschen ist eine persönliche Beratung bei Bankdienstleistungen weiterhin wichtig."
Single Point of Contact in der Offline- und Online-Welt
Videoberatung ist ein gutes Beispiel, um Beratung auch digital und damit effizient zu ermöglichen. In den letzten Jahren führten immer mehr Banken digitale Beratungskanäle ein, um den Service und somit die Kundenzufriedenheit und Kundenbindung zu erhöhen. Videoberatung und Chat-Funktion ermöglichen es, dem Anspruch an persönliche Beratung und Nähe trotz rückläufiger Filialzahlen gerecht zu werden.
Viele Kunden stehen diesen digitalen Vertriebskanälen offen gegenüber. Nachholbedarf haben Banken noch in der passenden Platzierung dieser Kanäle. Viele Institute bieten Videoberatungen beispielsweise über Call-Center-Einheiten an. Dies ist aus Effizienzgründen nachvollziehbar. Die Akzeptanz der Kunden wäre jedoch fast doppelt so groß, wenn man über die Videoberatung Kontakt mit seinem persönlichen Berater aufnehmen könnte. Idealerweise sind Systeme und Prozesse so angepasst, dass der Berater sowohl in der Filiale als auch im Chat zur Verfügung steht. Im besten Fall ist der Ansprechpartner auch in das Onlinebanking des Kunden integriert. Das erlaubt einen Single Point of Contact in der Offline- und Online-Welt.
Omnichannel-Ansatz als Kern digitaler Beratung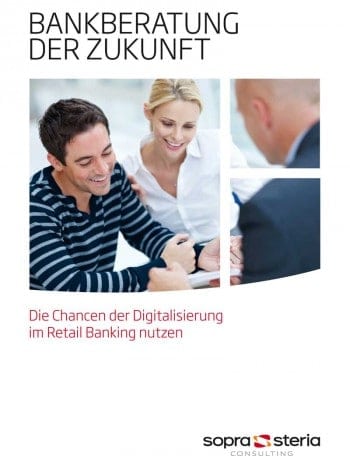 Erfolgversprechend ist die Servicedigitalisierung nur, wenn alle mobilen und stationären Vertriebskanäle zu einem echten Omnichannel verschmelzen. Denn die viel beschworene ganzheitliche Kundenberatung bedeutet nicht nur, darauf einzugehen, welchen Bedarf an Finanzprodukten ein Kunde hat. Es gilt auch zu berücksichtigen, auf welche Art der Kunde Bankdienstleistungen in Anspruch nehmen will und wie er mit seiner Bank interagieren und kommunizieren möchte.
Mehr als die Hälfte der Deutschen nutzen auf dem Weg zu einem Produktabschluss unterschiedliche Vertriebs- und Kommunikationskanäle der Bank."
Gerade die potenzialstarken Kunden mit einem hohen Haushaltsnettoeinkommen steuern mehrere Kanäle für ihre Bankdienstleistung an. Für sie müssen klassische Vertriebswege wie die Filiale mit der Website und innovativen Vertriebsformen wie Community Banking und Videoberatung über einen Omnichannel-Ansatz zu einem ganzheitlichen Erlebnis werden. Dieses Erlebnis sollte sowohl technisch als auch von den Mitarbeitern in den Banken umgesetzt werden. Ein Silodenken bezüglich der Kanäle ist kontraproduktiv.
Die Krux mit der Verzahnung der Kanäle
Eben für diesen nahtlosen Übergang zu allen anderen Kanälen zu sorgen: Das ist der Knackpunkt quer durch die Branche. Möglichkeiten gibt es viele, Offline- und Online-Welt zu verbinden und über alle Touchpoints hinweg ein konsistentes Markenerlebnis zu bieten.
Besonders innovative Beispiele sind die digitale Ansprache des Kunden beim Betreten der Filiale mittels iBeacons, die Einrichtung der Filiale als WLAN-Café bis hin zu Touch-Schaufenstern."
Autor Stefan Lamprecht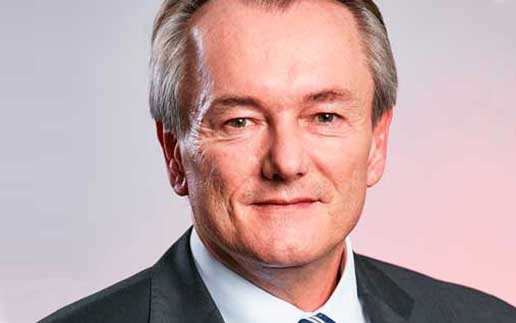 Stefan Lamprecht
Division Director Banking und Mitglied der Geschäftsleitung von Sopra Steria Consulting.
Die Hauptarbeit liegt allerdings in einem Gebiet, das der Kunde erst einmal nicht mitbekommt. Es geht darum, die zugrundeliegenden Kernbanksysteme zu digitalisieren und die Backend-Prozesse zu vereinheitlichen. Denn erst auf dieser Basis wird eine vollständige Integration mobiler Beratungsangebote inklusive Chat- und Videofunktion möglich, die von den Kunden als ebenso verbindlich und persönlich erlebt werden wie ein Beratungsgespräch in der Filiale.
Man denke etwa an eine geplante Immobilienfinanzierung, bei der ein Kunde online den Kreditantrag ausfüllt, dann aber an irgendeiner Stelle nicht weiterweiß und deshalb per Chat-Button eine direkte Kommunikation mit seinem Berater initiiert. In dieser Situation braucht der Kundenbetreuer den gesamten Vorgang einschließlich der bisherigen Kontakthistorie ohne Zeitverzug auf dem Bildschirm. Anders ist jenes konsistente Omnichannel-Erlebnis nicht realisierbar. Deshalb sind im Zuge der Digitalisierung eine durchgreifende Standardisierung aller Bankabläufe und eine Konsolidierung der IT-Systeme unumgänglich.
Das Gesicht der Bankfiliale wird digitaler
An dieser Stelle wird auch klar, warum die Digitalisierung das klassische Filialangebot nicht unverändert lassen wird: Standardisierte Vermögensberatung etwa ist je nach finanzieller Allgemeinbildung, zeitlichem Anlagehorizont und Risikomentalität eines Kunden in personalisierter Form ohne weiteres als digitaler Service denkbar – und verlagert sich künftig allein schon aus Effizienzgründen immer mehr in Richtung Online-Kanal. Stark erklärungsbedürftige Beratungsleistungen hingegen, zum Beispiel zu Beteiligungen oder steuerlich komplexen Vermögensübertragungen, bleiben auf absehbare Zeit dem persönlichen Gespräch in der Filiale vorbehalten.
Der Besuch in der Bankfiliale wird allerdings deutlich digitaler ablaufen. Hochinteressant sind in diesem Zusammenhang neue Entwicklungen im Umfeld der künstlichen Intelligenz (KI) sowie Augmented-Reality-Technologien."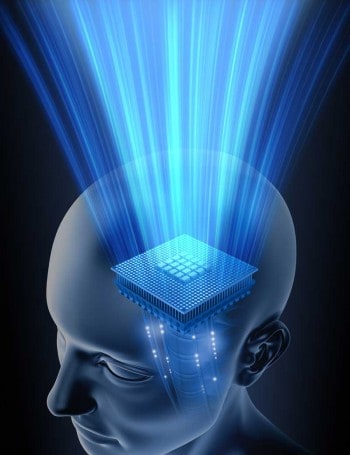 Vorstellbar sind hier zum Beispiel virtuelle Immobilienbesichtigungen anhand von 3D-Animationen, einschließlich einer Lagevisualisierung. Ein anderes Szenario für den künftigen KI-Einsatz ist ein kognitiver Bankberater für Finanzgeschäfte: Anders als sein menschliches Pendant kennt ein solcher Avatar den aktuellen Immobilienmarkt genauso wie sämtliche Aktienwerte und Währungskurse in Echtzeit.
Dasselbe gilt für Markttrends und aktuelle Analysen von Research-Unternehmen. In seinen Empfehlungen berücksichtigt ein solches System die persönlichen Präferenzen des jeweiligen Kunden und weiß ohne Nachfragen und Recherchen über dessen familiäre und finanzielle Situation genauestens Bescheid. Einem Avatar entgeht kein Detail in AGB und Vertragstexten, während er in Sekundenschnelle ein passgenaues Angebot generiert. Im Übrigen protokolliert er nebenbei auch jeden Beratungsschritt, sodass keinerlei Zusatzaufwand im Hinblick auf regulatorische Dokumentationsanforderungen entsteht.
Sobald kognitive Systeme darüber hinaus auch so komplexe Dinge wie strukturierte Finanzierungen mit Derivaten und Fremdwährungen beherrschen, wäre tatsächlich über die Daseinsberechtigung der klassischen Bankfiliale nachzudenken. Doch bis dahin ist es noch ein weiter Weg.aj