STRATEGIE
17. Oktober 2016
PSD2 – Das Ende des traditionellen Retail-Banking?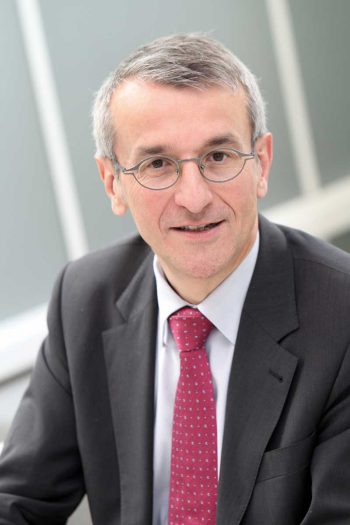 Bereits im April dieses Jahres legte Finextra Research eine Studie darüber vor, wie Banken und Finanzdienstleister sich auf PSD2 vorbereiten. Inzwischen hat die European Banking Authority (EBA) ein Konsultationspapier mit technischen Regulierungsstandards für die Implementierung von PSD2 erarbeitet. Nun wird es also konkret. Die Analysten fragten nun erneut nach: Wie haben die Finanzinstitute die letzten Monate diesbezüglich genutzt? Und wie sehen sie ihre künftige Rolle am Markt?
von Bruno Cambounet, VP Financial Services, Axway
D
ie überarbeiteten Zahlungsdiensterichtlinien PSD2 sollen die Entwicklung sowie Nutzung innovativer mobiler und Online-Zahlungslösungen fördern und die europäischen Zahlungsdienste insgesamt sicherer machen. Für die Finanzinstitute entsteht dadurch eine echte Herausforderung: Sie müssen weitreichende Anpassungen an ihrer Infrastruktur vornehmen.
PSD2 verfügt, dass Banken anderen Finanzdienstleistern und sogenannten Third Party Providern (TTP) Zugang zu ihren Kundendaten gewähren und technisch möglich machen müssen. Ein wichtiger Schritt in Richtung Open Banking und eines liberalisierten Marktes."
Die auf den Finanzmarkt spezialisierten Analysten von Finextra Research zeigten in ihrer im April erschienenen Studie, dass die Finanzinstitute die neuen Regularien keineswegs nur als Last und Verpflichtung verstanden. Die zitierten Experten sahen sehr wohl auch Chancen für ihr Geschäft. Die Verantwortlichen in den Banken konnten sich eine Zusammenarbeit mit anderen Finanzdienstleistern oder die Modifikation der eigenen Produkte bereits vorstellen. Allerdings fehlten zu diesem Zeitpunkt konkrete technische Anforderungen, was die befragten Experten zu recht bemängelten.
EBA konkretisiert Anforderungen
Im August legte die EBA nun eben jene Anforderungen vor: Das Konsultationspapier enthält unter anderem einen Entwurf der technischen Regulierungsstandards (Regulatory Technical Standards, RTS). Darin werden die Anforderungen an eine sichere Kundenauthentifizierung und an die Kommunikation unter den beteiligten Dienstleistern definiert. Zwar schreibt das Papier keine exakte technische Lösung vor, macht die Notwendigkeit einer offenen Schnittstelle aber deutlich.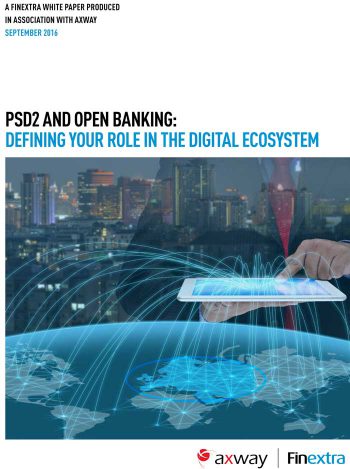 Die Analysten von Finextra nahmen diese Entwicklungen zum Anlass, in Zusammenarbeit mit dem Softwarehersteller Axway erneut die Lage am Markt und die Stimmung der Player zu beleuchten. Im Rahmen ihrer Studie "PSD2 and Open Banking – Defining Your Role in the Digital Ecosystem" wollten die Analysten vor allem wissen, ob die Banken und Finanzdienstleister die vergangenen Monate genutzt haben, um eine entsprechende Strategie zu entwerfen oder weiterzuentwickeln. Gibt es inzwischen konkrete Initiativen, die sich mit der Digitalisierung des Geschäfts und der Infrastruktur beschäftigen? Und wo sehen die Markt-Beteiligten ihre Position in einer digitalen Zukunft?
Die neue Rolle der Finanzdienstleister
Im Prinzip steht die Diskussion um PSD2 und die entsprechenden technischen Spezifikationen nur stellvertretend für die digitalen Entwicklungen der letzten Jahre. Das traditionelle Retail-Banking – der Kunde eröffnet ein Konto und kauft ein Leben lang die von der Bank angebotenen Zusatzprodukte – funktioniert nur noch bei wenigen Zielgruppen. Die Kunden agieren längst digitaler als den klassischen Banken lieb ist und greifen gerne auf individualisierte, preislich attraktivere Angebote der spezialisierten Konkurrenz zurück
Der Markt hat bereits vor PSD2 begonnen, sich deutlich zu verändern
So muss, laut der Studie von Finextra, nun jeder Player seine Rolle im Ecosystem des digitalen Bankings neu definieren. Traditionelle Banken beispielsweise benötigen eine digitale Strategie, die entweder die eigene digitale Transformation oder die enge Zusammenarbeit mit digital agierenden Partnern (oder beides) umfasst. Andere Finanzdienstleister, FinTechs und TTPs sind zwar oft schon weitaus digitaler aufgestellt, sehen sich jetzt aber wachsendem Wettbewerb und sich transformierenden Banken gegenüber.
Kleine Spezialangebote werden künftig nicht ausreichen, um zahlreiche Kunden an sich zu binden."
Darüber hinaus ergeben sich dank PSD2-Regularien und dem damit verbundenen Zugang zu den Kundendaten immense Möglichkeiten.
In der Studie fällt der Begriff des digitalen Service Providers, der seinen Kunden nicht nur Bank-Dienstleistungen anbietet, sondern mit seinem Portfolio all das abdeckt, was in Bezug auf Finanzservices relevant für die Kunden ist. Ein weites Spektrum – und ohne Partner kaum abzudecken. Doch an Partnern wird es voraussichtlich kaum mangeln: Die befragten Experten erwarten einen starken Zuwachs an Anbietern, an neuen Online-Zahlungsmodellen und Finanzservice-Produkten. Neue Partnerschaften, Joint Venture und Kooperationen selbst zwischen ehemaligen Wettbewerbern werden den Markt neu sortieren.
API-Schnittstellen als Mittler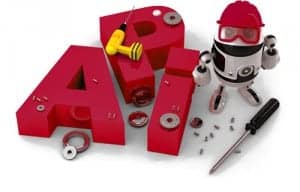 Das Finden einer neuen Rolle in einem sich extrem wandelnden Markt ist nur eine der Herausforderungen, der sich Finanzinstitute derzeit stellen müssen. Eine andere ist es, die technischen Voraussetzungen für die digitalen Szenarien und für die Anforderungen von PSD2 zu schaffen. Open Banking steht schließlich für offenen Marktzugang durch offene Schnittstellen. Die Studie attestiert den Befragten, hier in den letzten Monaten wichtige Schritte gemacht zu haben. Sie stellt die Frage, ob offene APIs künftig eher hilfreich oder eher hinderlich für die Banken sein werden. Der Tenor der Antworten: …
APIs spielen bereits jetzt eine wichtige Rolle und die Vertreter der Finanzinstitute sehen sich diesbezüglich auf dem richtigen Weg, denn die Digitalisierung erfordere dies sowieso."
PSD2 werde der Verbreitung von APIs nun zwar sehr wohl einen Schub verleihen, aber PSD2 sei keineswegs der Auslöser dieser Entwicklung.
Doch auch international zeigt PSD2 seine Auswirkungen: Als Initiative der EBA hat PSD2 nur für europäische Finanzinstitute bindenden Charakter, dennoch haben auch Banken, die nicht in Europa ansässig sind, entsprechende Projekte gestartet. Denn, so lassen sich die Aussagen von Vertretern solcher Finanzinstitute zusammenfassen, die Digitalisierung, PSD2 und die damit verbundenen Marktentwicklungen haben sehr wohl Auswirkungen im internationalen Kontext. Kunden agieren global, die Zusammenarbeit nach dem Open-Banking-Konzept hat deshalb für alle Marktbeteiligten Vorteile.
Noch viele offene Fragen zum Datenschutz
Doch die technische Umsetzung wirft Fragen auf, auf die es noch keine allgemeingültige Antwort gibt. Allein die zuverlässige Abarbeitung von PSD2-gemäßen Anfragen kann eine Herausforderung sein. Neben den geeigneten Schnittstellen spielen auch die Haltung, die Aggregation, die Zusammenstellung sowie Auswertung der Daten und nicht zuletzt Datenschutzaspekte eine Rolle.
Und außerdem: Welche Finanzdienstleister werden künftig Daten anfordern können? Möglicherweise könnte eine Art Trust-Manager helfen, der definiert, welche TTPs im Ecosystem des Open Banking akzeptiert werden und welche nicht.
Die Umsetzung der API-Schnittstellen wird ebenso diskutiert. Ein Service Layer soll bei der Implementierung eines offenen API-getriebenen Ecosystems hilfreich sein. Wie dieser konkret aussehen könnte, muss sich zeigen. Denn zum einen benötigt jeder einzelne Finanzdienstleister eine Art Zwischenschicht zwischen den bestehenden Legacy-Systemen und den Schnittstellen der potenziellen Partner. Gerade traditionelle Banken haben umfassende IT-Systeme und Prozesse, die nicht von heute auf morgen ausgetauscht werden können. Zum anderen sollte ein Service-Layer auf Ecosystem-Basis die Konnektivität im Open-Banking-Sinne zwischen den Playern sicherstellen.
Autor: Bruno Cambounet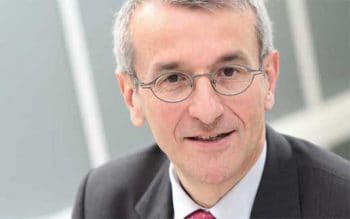 Bruno Cambounet
, Vice President bei Axway, leitet das Programm der Axway Financial Services and Insurance Solutions auf globaler Ebene. Er verfügt über mehr als 25 Jahre Erfahrung in der Beratung sowie im Bereich Operations und bekleidete führende Postionen im Business Development der Service-, Versicherungs-, Fertigungs-, Transport- und Logistikbranche und im Bereich Healthcare und Telekommunikation.
Die wichtigsten Erkenntnisse der Studie
Open Banking, gesteuert von offenen API-Schnittstellen, wird zur Realität. PSD2 ist dabei ein wichtiger Treiber, die Digitalisierung der Auslöser. Sowohl traditionelle Banken als auch alle anderen Finanzdienstleister sind nun gefragt, ihr Geschäft mit einer digitalen Strategie zu untermauern und so eine neue Rolle am Markt einzunehmen. Dabei müssen sowohl technische Herausforderungen, wie etwa das Einbinden von Legacy-Systemen, die Definition von Standards oder die Klärung von datenschutzrechtlichen Belangen gemeistert werden.
Die Analysten sehen durch die Liberalisierung des Marktes eine Entwicklung hin zu mehr Kundenfokus. Nicht die Banken entscheiden, welche Produkte im Angebot sind, sondern der Kunde stellt sich nach individuellem Bedarf die Lösungen zusammen, die in sein Leben passen – beinahe ungeachtet dessen, wo er sein Konto einmal eröffnete. Es ist an den Banken und Dienstleistern, das Open-Banking-Konzept so zu nutzen und mit Leben zu füllen, dass der Kunde sich gut beraten und betreut fühlt.
Die Finextra- und Axway-Studie "PSD2 und Open Banking: Defining Your Role in the Digital Ecosystem" können Sie hier nach Angabe der Kontaktdaten herunterladen.aj