ANWENDUNG
10. Dezember 2019
Apple Pay Start bei den Sparkassen!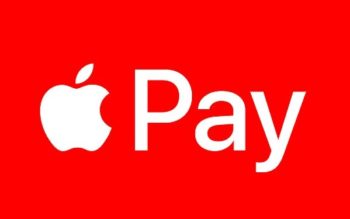 Jetzt gibt es das iPhone-Zahl­verfahren auch bei den Sparkassen. Ziemlich exakt ein Jahr nach dem Deutschland-Start! Sind denn jetzt alle Sparkassen dabei und haben die denselben Apple-Pay-Vertrag unterschrieben? So wie alle anderen Banken weltweit auch? Oder ließ Apple mit sich verhandeln?
von Rudolf Linsenbarth
I
ch erinnere mich noch sehr gut an die Aussage von Sibylle Strack vor fünf Jahren, als Apple Pay in den USA eingeführt worden ist:
"Wenn das System in Deutschland eingeführt wird, kommt Apple an den Sparkassen nicht vorbei!"
Für mich sieht es nun eher so aus, als ob die Sparkassen nicht an Apple vorbeigekommen sind. Was man aber anerkennen muss, ist die Tatsache, dass mit 371 Sparkassen nahezu alle an Bord sind. Nur acht Institute sind ausgeschert. Somit gibt es zumindest an dieser Stelle für die Kunden ein ziemlich einheitliches Nutzungserlebnis. Das bedeutet auch, dass es jetzt mindestens 371 weitere Geheimnisträger gibt, die den Vertrag mit Apple kennen, der sich immer hinter einem knallharten NDA versteckt. Das erhöht die Wahrscheinlichkeit, dass vielleicht irgendwann etwas mehr Licht auf die angeblichen Knebelverträge fällt (Wir wären auch für einen anonymen Hinweis offen …)
Rudolf Linsenbarth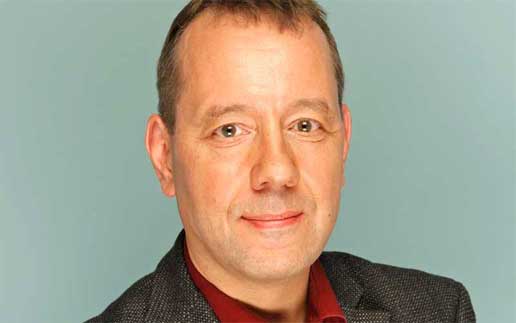 Rudolf Linsenbarth
 be­schäf­tigt sich mit Mo­bi­le Pay­ment, NFC, Kun­den­bin­dung und di­gi­ta­ler Iden­ti­tät. Er ist seit über 15 Jah­ren in den Be­rei­chen Ban­ken, Con­sul­ting, IT und Han­del tä­tig. Lin­sen­barth ist pro­fi­lier­ter Fachautor und Praktiker im Fi­nanz­be­reich und kom­men­tiert bei Twit­ter un­ter
@holimuk
die aktuellen Entwicklungen. Alle Beiträge schreibt Linsenbarth im eigenen Namen.
Einheitsvertrag statt individueller Verhandlung
Schon jetzt wird kolportiert, dass auch die Sparkassen denselben Einheitsvertrag wie jede andere Bank dieser Welt unterschrieben haben. Das wären dann 0,15 % vom Umsatz für den Fall der Kreditkarte. Damit geht die Hälfte des Interchanges nach Cupertino. Ich bin gespannt, ob einzelne Sparkassen dies durch eine entsprechende Bepreisung der Kreditkarten zu kompensieren versuchen. Das wird aber sehr wahrscheinlich nicht gelingen. Der Kunde will im Prinzip eine Debit-Karte, also die girocard oder die geplante Debit Mastercard und er will dafür auch nicht extra bezahlen.
The Business Case of Apple Pay is to stay in Business!"
Auch wenn man es nicht glauben mag, mit dem aktuellen Move tragen die Sparkassen und die zeitgleich gestartete Commerzbank bei Weitem nicht die rote Laterne. Da wären zum Beispiel die Genossenschaftsbanken, die zwar wollen, aber nicht rechtzeitig können.
Der BVR musste verkünden, dass die technische Implementierung nun wohl doch länger dauert als geplant. Da fragt man sich schon, wie die Genossen sich da vorbereitet haben.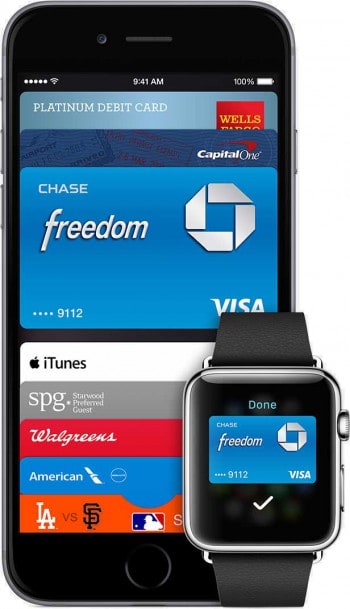 Seit dem Launch von Google Wallet im Frühjahr 2011 konnte eigentlich jeder wissen, was die Stunde geschlagen hat. Gerne verweise ich hier auch noch mal auf meinen allerersten Artikel zum Thema Mobile Payment.
Postbank, Santander und Targobank hinken hinterher
Aber auch die Genossenschaftsbanken sind noch nicht das Ende der Fahnenstange. Die Postbank, Santander und die Targobank kommen aus den anscheinend unterschiedlichsten Gründen nicht aus dem Knick.
Bei der Postbank kann es zumindest nicht an der Technik hapern, der Issuing Dienstleister Worldline hat schon genügend Apple-Pay-Projekte umgesetzt, so zum Beispiel beim gerade erfolgten Launch der Commerzbank. Einen Reim darauf, warum zum Beispiel die Deutsche Bank Tochter Norisbank das Produkt einführt, aber die Postbank als sehr viele größere Retailbank im Konzern sich dem Produkt Apple Pay verweigert, kann ich mir jedenfalls nicht machen.
Bei der Santander Bank würde ich am ehesten auf technische Probleme schließen. Dort sind die Kernbanksysteme der Santander Consumer Bank und der Santander Bank (ex. SEB) erst im letzten Jahr vereinheitlicht worden. Das spanische Mutterhaus hat mit dem Thema Apple Pay jedenfalls keine Berührungsängste und gehörte dort zu den Launch Banken. Völlig kurios wird die Situation, wenn man sieht, dass die vom Konzern frisch gegründete NeoBank Openbank die baldige Einführung von Apple Pay plant. Wer hiervon ableitet, dass die neue Smartphone-Bank nun das zentrale Angebot für die Retailkunden ist, begibt sich aber in das Feld der Spekulation.

Bleibt zum Schluss noch die Targobank. Hier war man zu Beginn der aktuellen Dekade deutscher Innovationsführer für fortschrittlichen Kartenzahlungsverkehr. Es gab zum Beispiel die erste Handy-Sticker-Lösung von einer Bank für das kontaktlose Bezahlen. Aber irgendwann ebbte das Interesse an Mobile Payment ab. Das Kartenportfolio wurde auf den aktuellen Stand gebracht und ansonsten musste man wohl auf die Anweisungen aus Straßburg warten.
Dort hatte die ansonsten technisch extrem ambitionierte Mutter Crédit Mutuel beschlossen, das Thema Apple Pay, wie fast alle französischen Banken, erst einmal auszusitzen. Das klappte wie in den anderen Ländern natürlich auch nur begrenzt. Mittlerweile sind die Groupe Crédit Mutuel und Crédit Agricole die letzten beiden großen Banken in Frankreich, die sich dem 'unwiderstehlichen' Angebot von Apple verweigern.

Aber wer einen Blick auf die französische Apple Pay Webseite wirft, sieht, dass sich die beiden Institute jetzt ebenfalls im "Soon Modus" befinden. Auf Französisch heißt das übrigens  Disponible prochainement.
Wahrscheinlich ist die Tatsache, dass N26 in Frankreich schneller wächst als in jedem anderen Land Europas, nicht verborgen geblieben. Auch hier führt an Apple Pay kein Weg vorbei. Die Kollegen der Targobank dürfen sich also berechtigte Hoffnungen für "Later 2020" machen. Ich werde das Thema für Dezember 2020 also auf Wiedervorlage setzen.Rudolf Linsenbarth
Update 10.12., 11:40 Uhr: In einer früheren Meldung hatten wir gemeldet, dass alle Sparkassen mit an Bord seien. Dem ist nach aktueller Kenntnis nicht so: Auf Seiten der Sparkasse sieht man die acht "Abweichler" übrigens als nicht weiter tragisch an, da die fehlenden Institute weniger als 1% der ausgegebenen Karten repräsentieren.