Archos Safe-T mini: Portemonnaie für Bitcoin & Co.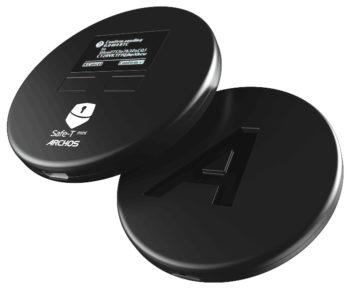 Archos, ein bisher vor allem für Tablets und andere Gadgets bekannter Hersteller, bietet mit dem Safe-T mini ab Juni einen Hardware-Geldbeutel ("E-Wallet") für Bitcoins und andere digitale Währungen, die private Schlüssel als "Cold Storage" – also offline – sichert und so vor Hacking-Attacken schützen soll. Ab Juni 2018 wird der Geldpuck für etwa 50 Euro in den Handel kommen.
D
er Safe-T mini generiert und sichert private Schlüssel offline auf der Wallet und schützt so vor Hackerangriffen auf die Private Keys aus dem Internet. Es führt Krypto-Transaktionen offline auf dem Gerät aus. Ein integriertes Display zeigt Informationen zu Transaktionen und ermöglicht dem Nutzer, die Transaktionsdetails zu checken, bevor er sie freigibt. Das sorgt für mehr Sicherheit und macht es Hackern unmöglich, Transaktionen unbemerkt zu manipulieren. Durch die Nutzung restriktiver Herstellersoftware auf dem Gerät und der Voraussetzung einer PIN-Generierung wird sichergestellt, dass ausschließlich dem Besitzer auf die Inhalte Zugriff gewährt wird.
Im Safe-T mini steckt ein kleiner Computer mit 120-MHz ARM-Prozessor Cortex-M3. Das Gerät ist kompatibel zu Google Android, Linux, Mac OS X und Microsoft Windows. Über ein Micro-USB-Kabel wird der Archos Safe-T mini an einen Computer oder ein mobiles Gerät angeschlossen. Nachdem der erforderliche 4- bis 9-stellige PIN-Code eingerichtet wurde, generiert das Gerät einen privaten Schlüssel und speichert diesen sicher. Jede Transaktion wird auf dem Display dargestellt und muss physikalisch über die Buttons auf der Wallet bestätigt werden. So ist das Senden und Empfangen von Coins anderer Wallets auf einfache Weise möglich. Für den Fall eines technischen Defekts, Diebstahls oder Verlusts der Hardware-Wallet kann der Nutzer dank eines Recovery Seed Keys auf ein Back-Up zurückgreifen.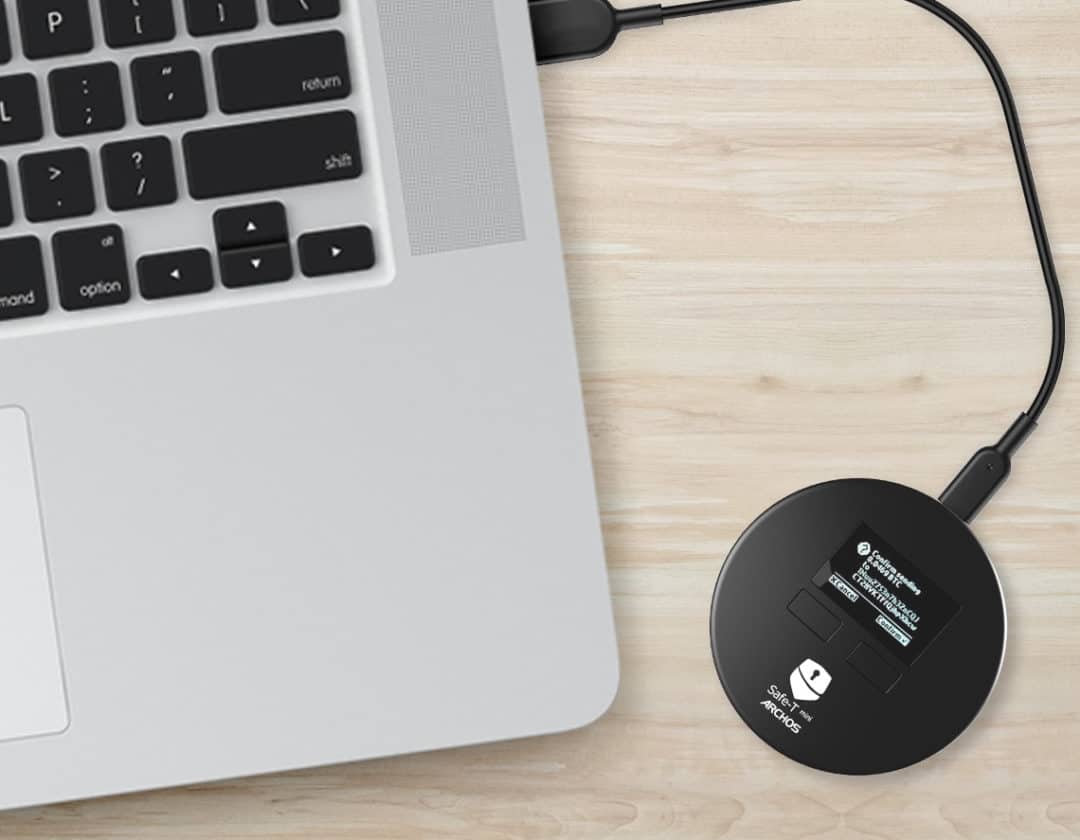 Der Archos Safe-T mini ist kompatibel zu folgenden Systemen: Electrum, Ethereum, GreenAddress/Greenbits, MyCrypto, und Mycelium. Es unterstützt Bitcoin, Bitcoin Cash, Dash sowie Litecoin und Zcash – zukünftig sollen noch weitere dazukommen.
Die in Frankreich beheimatete Firma Archos ist aktives Mitglied des Verbunds Systematic Paris Region, der eine spezielle Abteilung für "Digital Trust and Security" ins Leben gerufen hat. Ziel ist die Förderung und Entwicklung von Vorreitern im Bereich Cybersecurity. Mit dem Archos Safe-T mini will man sich mit Partnern wie OCamlPro, Secure-IC oder Gemalto auf die Dynamik digitaler Währungen einstellen. "Digital Trust and Security" hat bereits gemeinschaftliche Großprojekte wie iTrac oder MoneyTrack unterstützt und ermöglicht.
Archos hat die DomRaider Group als ersten Partner für dieses Projekt ausgewählt. Die DomRaider Group hat seine ICO-Kampagne kürzlich erfolgreich abgeschlossen, die das Ziel durch den weltweiten Verkauf von 560 Millionen Tokens noch übertraf. Die DomRaider Group hat mit Auctionity ein Blockchain-System eingeführt, um Auktionen weltweit zu dezentralisieren und zu sichern. Dabei wird das DomRaider Token (DRT) als Zahlungsgarantie verwendet. Archos und die DomRaider Group beabsichtigen, eine gemeinsame Version des Archos Safe-T mini auf den Markt zu bringen. tj