EVENT: VIC­TOR AWARDS 2015
29. September 2015
Auszeichnungen für Sparda-Bank Hessen, Raiffeisen Bank Ehingen-Hochsträß und Steyler Ethik Bank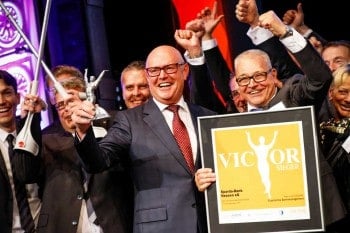 Rund 500 Gäste, dar­un­ter zahlrei­che Ent­schei­dungs­­trä­ger aus Fi­nanz und Wirt­schaft, wa­ren am 24. September 2015 bei der vic­tor Ga­la im Stadt­thea­ter in Baden, als zum 12. Mal die vic­tor Awards un­ter dem Motto "WORK HARD – DREAM BIG – ENJOY LIFE" feierlich an die diesjähr­igen Gewinner überge­ben wur­den; wie der Sparda-Bank Hessen. Die vic­tor In­itia­to­ren und emo­ti­on banking Ge­schäftsfüh­rer Dr. Bar­bara Aigner und Dr. Christi­an Rau­scher mode­rier­ten charmant durch den Abend und prämier­ten die bes­ten Banken aus Öst­erreich, Deutsch­land, Südtirol und der Schweiz als vic­tor Sie­ger 2015.
V
ergeben wurden in diesem Jahr wieder "victor Sieger" in verschiedenen Kategorien wie Innovation, Dynamik, Newcomer of the Year und Nachhaltigkeit sowie in den Kategorien Kundenorientierung und Bankenmanagement, wobei in den beiden letzteren nach Mitarbeiteranzahl unterschieden wird.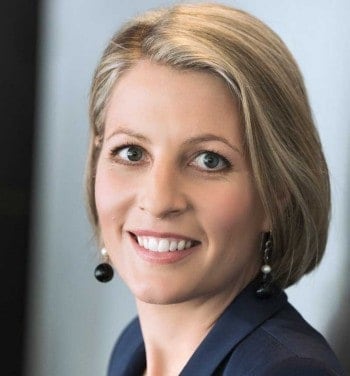 Das Teilnehmerfeld teilt sich in ein großes Mittelfeld an guten Banken und wenige herausragende Häuser, die sich von der Masse abheben und die Latte hochlegen."
Dr. Barbara Aigner, Geschäftsführerin emotion banking
Banken aus Deutschland überzeugten beim Bankmanagement, als Newcomer & mit Nachhaltigkeit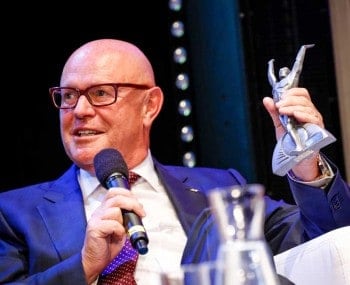 Der erste Platz in der Kategorie exzellentes Bankmanagement wurde an die Sparda-Bank Hessen (Website) überreicht, die sich in den Bereichen Strategie, Führung, Mitarbeiter und Unternehmenskultur deutlich über dem Durchschnitt bewegte. Vorstandsdirektor der Sparda Hessen Jürgen Weber: "Wir freuen uns über diese Auszeichnung – und natürlich über unsere motivierten Mitarbeiter, die positive Stimmung und eine hohe Weiterempfehlungsrate."
Der Sieger im exzellenten Bankmanagement bis 60 Mitarbeiter heißt Raiffeisenbank Bad Wimsbach-Neydharting aus Österreich, die durch die höchste Weiterempfehlungsrate der Mitarbeiter und den höchsten Zufriedenheitswert für die Bank als Arbeitgeber punktete.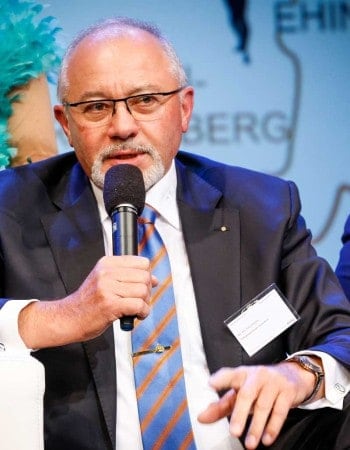 In der Kategorie Newcomer of the Year werden all jene Banken verglichen, die das erste Mal die victor Befragung durchgeführt haben. Es siegte heuer die Raiffeisenbank Ehingen-Hochsträß aus Deutschland, die besonders gute Ergebnisse in den Bereichen Kunde und Führung verzeichnete. Vorstand Fritz Lehmann über die Bedeutung dieser Auszeichnung: "Wir sind eine kleine Bank mit nur 110 Mitarbeitern – klein aber sehr fein. Wir strengen uns an, der Wettbewerb beflügelt uns, denn wir wollen das erste Haus am Platz sein. Diese Aufzeichnung ist eine besondere Anerkennung unserer Arbeit."
Nachhaltigkeit wird zum Thema:
die Deutsche Steyler Ethik Bank gewinnt
Spannend erwies sich auch die noch relativ junge Kategorie Nachhaltigkeit, die heuer zum zweiten Mal am Programm stand. Der erste Platz für Nachhaltigkeit ging an die Steyler Ethik Bank.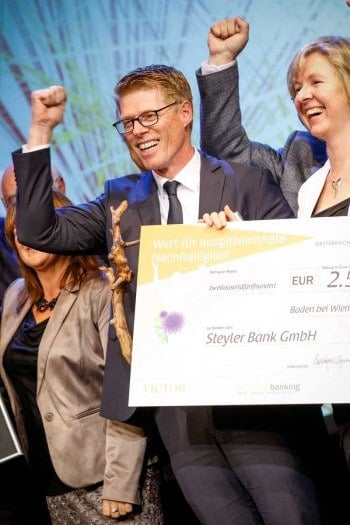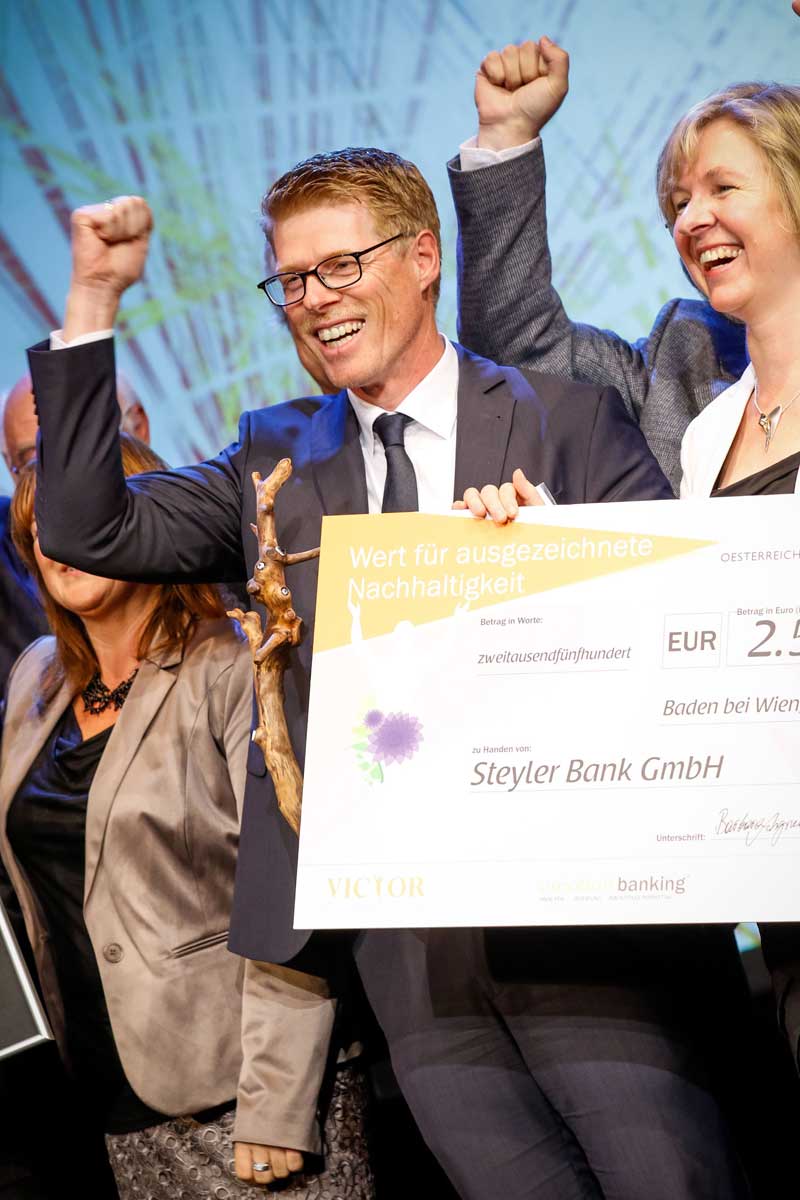 Die Österreichische Nationalbank würdigte die Bank zusätzlich mit einem Geldpreis von 2.500 Euro – feierlich übergeben von Mag. Martin Much, dem Umweltbeauftragten der Oesterreichischen Nationalbank. Vorstand Norbert Wolf bedankte sich bei der Übergabe "Wir freuen uns sehr über diese Auszeichnung. Unsere Gewinne fließen ausschließlich in soziale Projekte und unsere Finanzprodukte entsprechen den Kriterien von Ethik und Nachhaltigkeit." Der Platz 2 ging an die GLS Bank und den dritten Platz erhielt die Raiffeisenbank Gunskirchen eGen.
Der victor in der Kategorie Dynamik ging an die Hypothekarbank Lenzburg AG aus der Schweiz. Diese konnte sich in Strategie, Führung und Unternehmenskultur deutlich zu vorigen victor Erhebungen steigern. Drei Kandidaten wurden in der Kategorie Innovation prämiert: BAWAG P.S.K. holte sich den ersten Platz, gefolgt von Raiffeisenbank Matrei in Osttirol und HOIST FINANCE.
Der erste Platz für exzellente Kundenorientierung ging an die Südtiroler Volksbank, die mit ausgezeichneter Beratung und einer starker Weiterempfehlungsrate punktete. In derselben Kategorie mit bis zu 60 Mitarbeitern ging der Preis an die Raiffeisenbank Defereggental, die sich durch ein Kundenexzellenzmodell deutlich von der Masse abheben würde. "Ein genereller Trend, der sich die letzten Jahre schon abzeichnet, ist die Abnahme der Beratungshäufigkeit. Die victor Sieger mit besonders zufriedenen Kunden heben sich auch hier durch eine weitaus höhere Anzahl an Beratungsgesprächen vom Feld ab, " erklärt Dr. Christian Rauscher.
Victor-"Bank des Jahres 2015" heißt Sparkasse Neuhofen Bank
Der Gesamtsieg und Titel "Bank des Jahres" ging an die Sparkasse Neuhofen Bank aus Oberösterreich. Das Institut unter der Leitung von Vorstandsdirektor Friedrich Himmelfreundpointner erreichte zum einen die höchste Punktezahl in allen Kategorien; zum anderen überzeugten die Oberösterreicher die Jury mit engagierten Initiativen zur Steigerung der Kundenzufriedenheit, der internen Zufriedenheit und der Effizienz. Für die Sparkasse Neuhofen Bank AG ist dies nicht der erste victor Sieg. Bereits 2007 und 2009 wurde sie als Gesamtsieger prämiert und 2013 holte sie sich den victor in den Kategorien Führung und Unternehmenskultur. "Was zählt, sind die Menschen – und in die investieren wir viel Zeit und Geld. Wir haben ein ausgezeichnetes Betriebsklima, Freude bei der Arbeit und sehr zufriedene Kunden. Diesen Preis zu erhalten, ist eine Ehre, eine schöne Erfahrung und eine große Motivation." freut sich Vorstandsdirektor Friedrich Himmelfreundpointner.
Grundlage der Wertung
Die Basis für die Bewertung waren Kundenbefragungen mit dem von emotion banking entwickelten Benchmark-Instrument victor. Die Analyse soll Stärken und Potenziale in den zentralen fünf Managementbereichen Strategie, Führung, Mitarbeiter, Kunden und Unternehmenskultur identifizieren.aj