TransferGo (im Level 39) bietet kostenlose internationale Überweisungen – u.a. via Ripple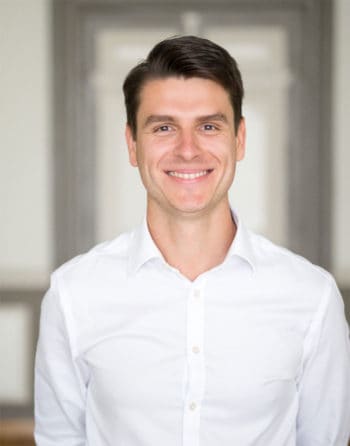 Das FinTech TransferGo hat den ersten kostenlosen Geld­trans­fer­dienst für internationale Überweisungen gestartet. Das FinTech berechne dabei für den Basisdienst keine Gebühren und ermöglicht den Geldtransfer immer zu den aktuellen Marktdevisenkursen. Wir haben mit Daumantas Dvilinskas, Gründer und CEO von TransferGo, gesprochen.
In der heutigen globalen Gesellschaft sollte es jedem möglich sein, Geld an Freunde und Familie nicht nur national, sondern auch international kostenlos zu überweisen."
D
er kostenlose Service basiere auf dem Erfolg des Premium-Dienstes 'TransferGo Now', mit dem Kunden internationale Geldtransfers ohne Zeitverzögerung tätigen können.
Herr Dvilinskas, Welches Geschäftsmodell haben Sie? Womit verdient das Unternehmen bei kostenlosen Geldtransfers sein Geld?
Die größte USP von TransferGo ist die Überweisungsgeschwindigkeit. Mit unseren Diensten können Kunden internationale Überweisungen in weniger als 30 Minuten tätigen. Für derartige Expressüberweisungen erhebt TransferGo eine Gebühr.
Basierend auf der Beliebtheit dieser Dienste ist es uns möglich, andere Transfers kostenlos anzubieten. Kurz gesagt ermöglicht uns also der Erfolg unserer (schnelleren) Premiumprodukte, herkömmliche Überweisungen kostenlos anzubieten."
In wie viele – genauer in welche Länder – übermitteln Sie Gelder?
Derzeit ermöglicht TransferGo die Überweisung in 47 Länder."
Eine detaillierte Auflistung unserer Märkte finden Sie unter: https://www.transfergo.com/de/business
Welche Technologie setzen Sie ein?
TransferGo verwendet seine eigene Technologie, die speziell dafür entwickelt wurde, um Transaktionen abzuwickeln und Kunden Zugang zu unseren Services zu ermöglichen. Beispielsweise wurden Web- und Native Mobile Apps im eigenen Haus entwickelt.
Außerdem kooperieren wir auch mit lokalen Banken und Zahlungsdienstleistern, um unsere Prozesse zu automatisieren und die Geldlieferzeit zu verkürzen. Dies bezeichnen wir als "local in, local out"-System."
Die Partnerschaften mit lokalen Banken in vielen verschiedenen Ländern in Kombination mit unserer Technologie ermöglichen es uns, Echt-Zeit-Zahlungen anzubieten. Darüber hinaus investieren wir immer wieder in neue Technologien. Ziel ist es, die Geldverteilung weltweit nachhaltig zu verändern. Vor kurzem haben wir uns mit Ripple zusammengeschlossen, um Echtzeit-Überweisungen von Europa nach Indien zu ermöglichen.
Der neue Dienst ist nun schon seit etwas über zwei Monaten online. Wie viele Transfers mit welchem Volumen wurden bereits durchgeführt?
Derzeit gibt es noch keine konkreten Zahlen für Deutschland. Insgesamt ist TransferGo seit 6 Jahren am Markt mit 700.000 registrierten Kunden und einem Transfervolumen von einer Milliarde Dollar.
Die Möglichkeit für kostenfreie Überweisungen haben wir im Juli dieses Jahres eingeführt. Zuerst in der Ukraine und jetzt in allen anderen Märkten. Seitdem konnten wir monatlich einen Kundenzuwachs von über 30 Prozent verzeichnen."
Gilt das Angebot für die Kunden nur an Freunde und Familie – also privat – oder auch geschäftlich? 
Neben B2C-Überweisungen, die unser Hauptgeschäft ausmachen, bieten wir auch B2B-Services an. Kunden können einfach angeben, ob sie Geld an eine Privatperson oder ein Unternehmen überweisen möchten.
Welche Lizenz und welche kontoführende Bank steckt dahinter?
TransferGo wurde von der Financial Conduct Authority (FCA) als Zahlungsinstitut in Großbritannien zugelassen und untersteht deren regulatorischen Auflagen. Wir besitzen auch eine E-Geld-Lizenz, die von der Bank of Lithuania ausgestellt wurde. TransferGo arbeitet mit einer Reihe von Banken in allen unseren Märkten zusammen. Einer unserer größten Partner ist die SEB Banking Group.
Daumantas Dvilinskas, TransferGo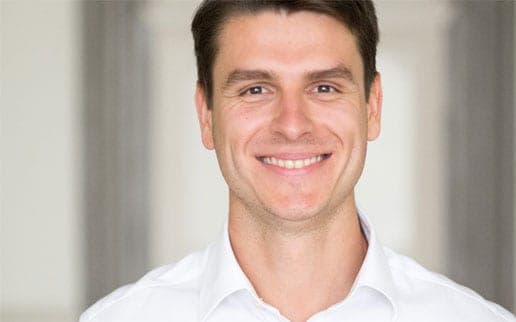 TransferGo wurde 2012 gegründet. Der Gründer und CEO
Daumantas Dvilinskas
wurde 2017 in die Forbes-Liste 30 unter 30 aufgenommen. Das Unternehmen war bei den TechCrunch Europa Awards 2018 als "Fastest Rising Startup of the Year" nominiert.
Hängt Ihr Unternehmen an einem Hub/ Ökosystem/ e.t.c?
TransferGo ist Teil einer dynamischen Londoner FinTech-Szene und eines der ersten Mitglieder von Level39, der größten Cyber-Sicherheits-, FinTech- und Retail-Tech-Community."
Was den direkten Zugang zu Zahlungsnetzwerken betrifft, hat TransferGo derzeit indirekt über Bankpartner aus den einzelnen Märkten Zugang zu lokalen Zahlungssystemen.
Wie lange dauert ein Transfer?
Eine kostenlose Überweisung dauert 2 bis 3 Werktage. Die schnelleren Optionen variieren vom nächsten Werktag bis zur sogenannten "Now Option", die gerade einmal 30 Minuten dauert.
Was ist mit Kursschwankungen während des Transfers: Wer trägt die Differenz, bzw. das Währungsrisiko?
Kunden erhalten zum Zeitpunkt der Transaktionseinleitung einen garantierten Zielbetrag. TransferGo managt das Wechselkursrisiko intern, so dass sich die Kunden bis zum Abschluss der Transaktion keine Sorgen um Wechselkursschwankungen machen müssen.
Wen sehen Sie als nächsten direkten Konkurrenten?
Jedes andere Online-Überweisungsunternehmen sowie traditionelle Markteilnehmer in der Transaktionsbranche.
Herr Dvilinskas, vielen Dank für das Interview.aj